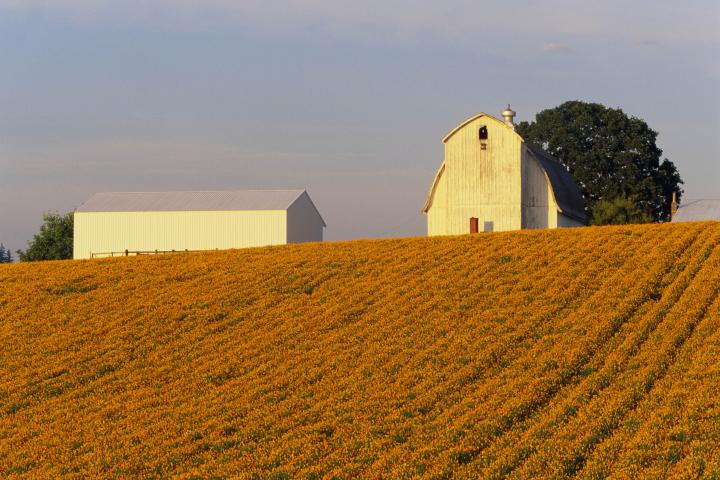 In January, agricultural output in Azerbaijan amounted to 335.3 million manat, up 3.6% from the same period last year, the State Statistics Committee told Interfax-Azerbaijan.
Livestock production in Azerbaijan increased by 3.2% to 320.3 million manat.
Crop production rose by 12.5% to 15 million manat.
The country produced 41.9 thousand tons of meat (+2.9%), 154.8 thousand tons of milk (+1.5%) and 160.3 million of eggs (+11.2 %).
The State Statistics Committee said, that growing of crops in fields, orchards and vineyards is progressing as well as spring preparatory works for planting.
Farming activities on winter crops in fields continue too.
Winter crops area of 1 million 10.6 thousand hectares was planted for the 2020 crop, according to the primary data.
Of these total, the share of wheat area, estimated at 641 thousand hectares, accounted for 63.4%, the share of barley area accounted for 36.5% and totaled 369.3 thousand hectares.
Rye area accounted for 0.1% and totlaled 0.3 thousand hectares.
In 2019, agricultural production in Azerbaijan increased by 7.2%.